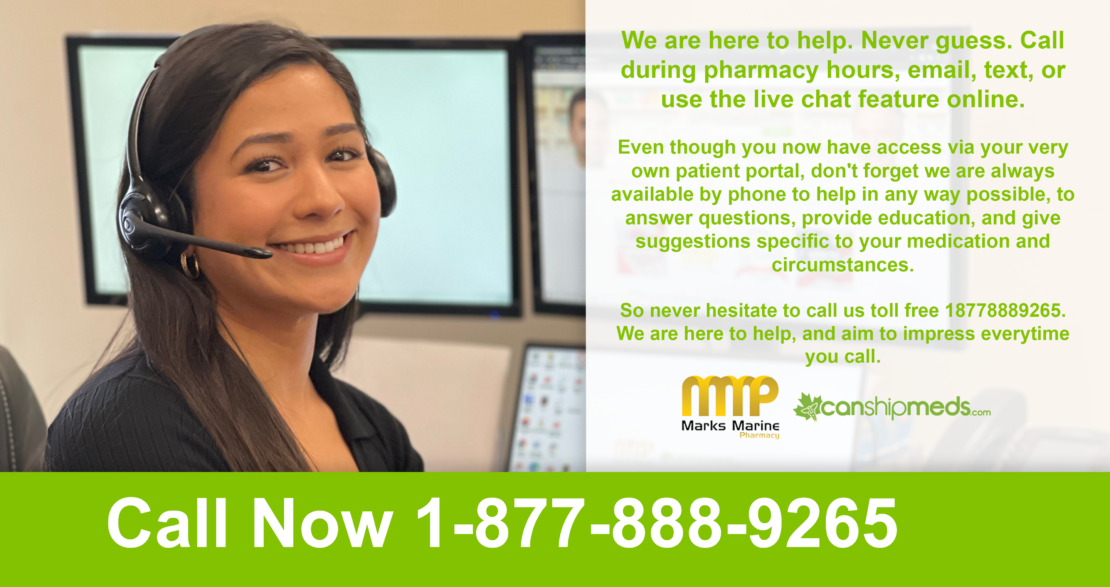 Dear Patients,
Thank you so much for your continued trust in our service. As you know our goal at Marks Marine Pharmacy is to providing reliable, consistent, and accurate dispensing of the highest quality medications.
We wanted to reach out to you to let you know that due to several issues there will be delays in your next order:
On a national level, safety protocols and pandemic measures continue to create supply chain challenges resulting in delays. Our current processing time to receive your medication and to mail out your order is approximately 3 to 5 business days.
Additionally, effective March 18, 2022 all US bound items originating from Canada are being transferred to Los Angeles rather than San Francisco (due to the closure of this port of entry). Unfortunately, this is causing additional transfer time into the USPS network. On average packages have been taking approximately 7 business days to be released from customs. As always once your medication is shipped (approximately 3 to 5 days from confirming your order) you'll receive a confirmation email with a tracking number you can follow on the USPS.com (http://usps.com/) website.
As a result of these issues we are encouraging all patients to place orders thirty (30) days in advance. Our staff are working hard to process items as quickly as possible to try to mitigate issues that are within our control. We apologize for any inconvenience and thank you for your patience and understanding during these exceptional times. Please feel to call us 1-877-888-9265 at your convenience to discuss further.