Cold Chain
Marks Marine Pharmacy in Canada, specializes in shipping Temperature Sensitive Medication to America.
---
Save up to 85% on Insulin; Lantus®, Humalog®, Saxenda®, Ozempic®, Levemir®, Novolog®, Victoza®, and more!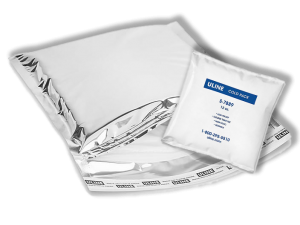 The $25 dollar shipping includes this packaging.
Includes up to $500 worth of medicine (to mitigate risks).
AIR MAIL EXPRESS delivery
3-5 day turnaround
1 ice packs
Pharmaceutical grade insulation (1/4 of an inch thick).
This standard packaging is suitable for temperatures 40-80 degrees
If outside that temp spectrum we encourage the "upgraded kit".
Add $15 to the $25 shipping.
Upgraded styrofoam insulation is 6 times thicker that than standard insulation.
Also includes 3+ ice packs.
Enough cold packs to completely surround the medication.
Recommended for 80+ weather.
Strongly encourage stocking up in spring and fall to avoid ordering during extremes of weather in summer and winter. However, if the medication has room temperature stability it is successfully used for temperatures above 80.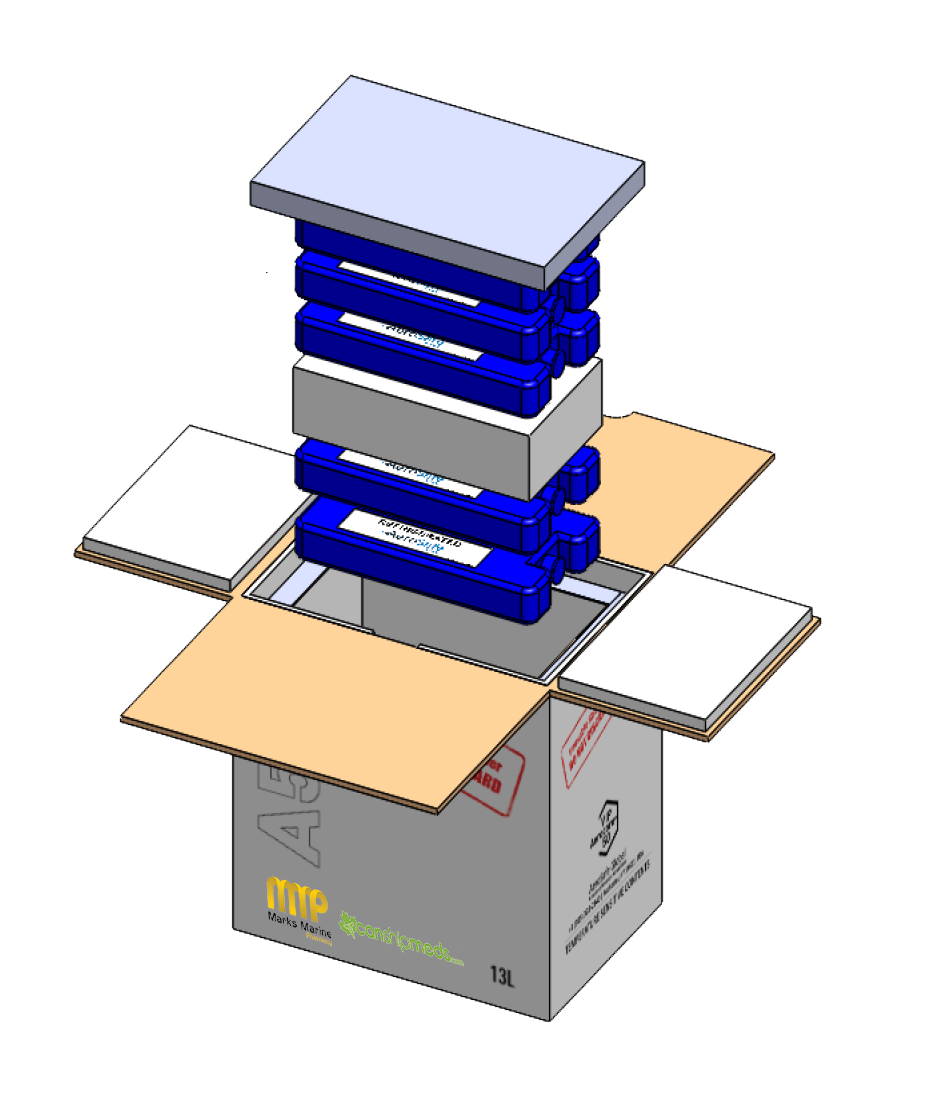 Add $200 to the $25 shipping and get the best protection.
Primarily for very expensive specialty drugs (humira®, stelara®, cosentyx®, orencia®, lupron®, copaxone®, tremfya®, etc).
Guaranteed to keep the medication at 2-8 degrees, fridge temperature during entire transit time.
90% of the 25-40 pound box is proprietary cold packs and researched and proven insulation insulation.
Using a recycling, refurbishing and environmentally friendly program.
Upon receiving the package and removing the medication, the box can be left outside and arranged for quick and easy pickup by QR code, phone or email.
For medications that require fridge temperature, we recommend the mobile fridge during extremes of season.
---
Take a moment to watch the video to visually see all the shipping materials before ordering, get the confidence from our videos and reviews, providing everything you need to know before ordering and receiving your first order from Marks Marine Pharmacy in Canada.
---
Things to consider when ordering
---
When shipping a temperature sensitive medication it is a flat rate of $25 (includes up to $500 worth of medicine). This includes the fastest possible shipping from Vancouver BC via Canada Post express, crossing over to USPS at the border in San francisco (the fastest customs depot). Shipped with ice-packs and thermal insulation wrapper, with the option to upgrade based on your local temperature.

Options and upgrades available include a Styrofoam Box, which costs $10 extra. You may want to add extra ice packs as well for $2.50 each (Recommended 2 additional packs of ice). We always offer this as an option all year, commonly referred to as UPGRADED SHIPPING, for two combined recommendation of extra ice and thicker insulation. Providing complete piece of mind, the medication is shipped and received quickly, accurately, and consistently.
We ship ALL temperature sensitive medicine by AIR Express delivery, which is sent mandatory

signature required

, properly packaged with ice-packs and insulation. Plan accordingly to sign for the package. A tracking number will be provided at the time your package gets processed.
Please weigh the risks and rewards, also, the pros vs the cons and make your decision wisely. If the time is not right (peak of summer), you can purchase a small quantity locally and place your current order on hold and arrange to have it shipped when the weather is more suitable.
We encourage our customers who order temperature sensitive medicine during the hot summer months or the cold winter months to use the Mobile Fridge option.
We DO encourage our clients to order enough in spring to last the summer and enough in the fall to last the winter. Avoid ordering during the extremes of season.
We do understand that not all people can afford to do this, due to budget purposes. As a result we package the medicine with styrofoam insulation and extra ice packs as an optional upgrade for an extra $15.
Please check and consider your local temperature. Specifically for the week that follows the time your order was placed. Generally speaking, that is the time it will take to arrive.
Please try to properly time your orders with us, as we will ship upon your request. We know the importance of this medicine, and rely on you, the consumer, to tell us the right time to ship the temperature medicine to you as all states and cities are different.
There is risk, when ordering temperature sensitive medications, and the

risk is yours

.
There is a very small chance something may go wrong (FDA seizure, postal error, medicine exposed to improper temperature) and we are upfront that if any of that happens it is not our responsibility.
Our responsibility is to process and dispense the medicine quickly and properly , provide you with all the education as a pharmacy should.
Because we sell it at a wholesale price, and since there is no insurance possible on cross border prescription medication, there is a no refund policy.
What else do you need to know before your first order?
The process for temperature sensitive medications is;
1. Order - either online or by phone.
2. Policy - agree to the terms and conditions of shipping, learning absolutely everything you need to know, and clicking "agree" to the policy.
3. Turnaround time - processing can take 2-3 days internally, plus the 4-5 days shipping.
4. Receive your tracking - you can go to usps.com upon receiving tracking from Canada Post to request text or emails updates to get notified every time the package moves.
5. Receive your medication - check the warm mark and call our Pharmacist for further evaluation should it be triggered. Ice packs are often melted upon arrival, but it is the insulation that keeps it cooler then the manufacturers recommendation after the ice packs melt for the remainder of the shipping right up until arrival.