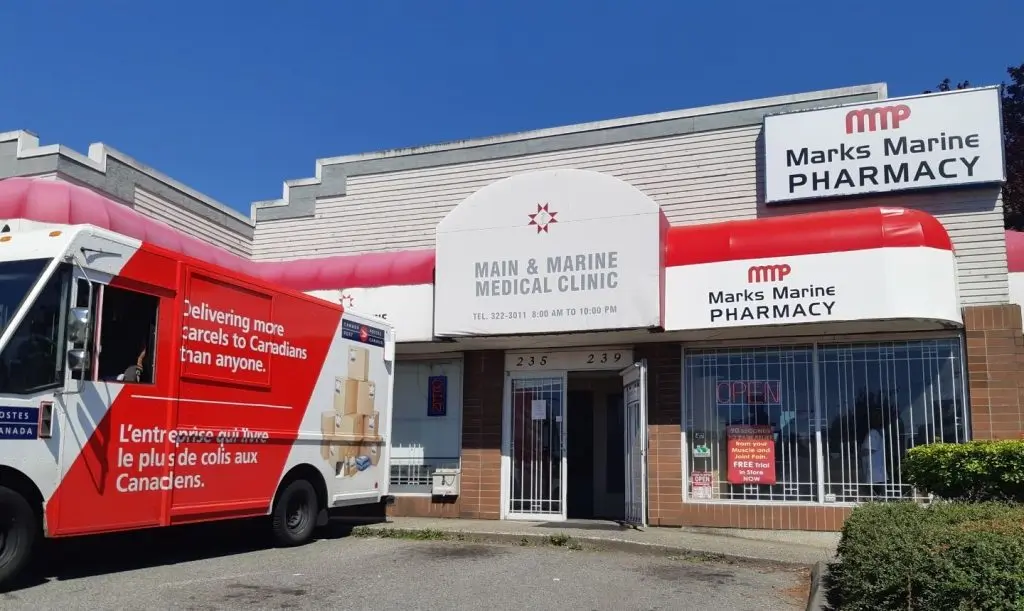 Learn Why We're The Best Canadian Pharmacy Online
Experience peace of mind knowing your medicine is dispensed by a licensed pharmacist and government regulated pharmacy. Marks Marine Pharmacy is a brick and mortar store inside a medical clinic.
Certified by the Canadian government and the college of pharmacists of British Columbia.​License #20888.
Family owned and operated, our long time loyal clients have become friends, and feel like they are treated as a member of the family.
A pharmacist is always a phone call away. In addition to dispensing medication, our health experts provide education, information, guidance, and support.
We are not a call center! Phone service is by qualified health professionals only.
See pictures and videos of our Staff. Learn about the experts that are here to serve you. 99% of "internet pharmacies" are not real pharmacies, and the proof is that they do not have pictures of their staff or location!
Our money is spent on health experts, and quality personnel to serve you better. Also, we buy all medicine; tablets, capsules, and powders in bulk and those quantity discounts are passed along to customers for savings up to 90%.
As a licensed pharmacy we can deal directly with your Doctor to obtain refills on your prescription once it runs out. We are working for you, maximizing convenience, by saving you the trip to the Doctor.
Marks Pharmacy has a great reputation serving the community for 47 years and counting. Now available to reach new distances thanks to the world wide web. Read our reviews – click here.
All information is strictly confidential. Your name and phone number will never be added to any lists and you will never be solicited by sales calls.
Always friendly, knowledgeable staff a phone call away, offering personalized service, answering every question thoroughly every step of the way so you can make educated choices for your health. ​
In addition to dispensing from our brick and mortar location in Vancouver, BC, Canada, we also have options to dispense your medications from our international fulfillment centers around the world (UK, Australia, New Zealand, Turkey and India). Choose the location based on prices and call our full service team anytime for recommendations.
100% satisfaction guarantee!
100% price match guarantee!