Uses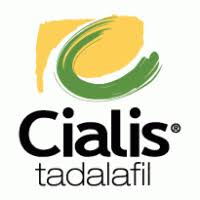 Tadalafil is used to treat male sexual function problems (impotence or erectile dysfunction-ED). In combination with sexual stimulation, tadalafil works by increasing blood flow to the penis to help a man get and keep an erection.
Tadalafil is also used to treat the symptoms of an enlarged prostate (benign prostatic hyperplasia–BPH). It helps to relieve symptoms of BPH such as difficulty in beginning the flow of urine, weak stream, and the need to urinate frequently or urgently (including during the middle of the night). Tadalafil is thought to work by relaxing the smooth muscle in the prostate and bladder.
Don't see the medication your looking for?
Please go through the medications below, on the the left side is all the Brand Name medications and on the right side all the Generic medications. If you require a dosage or a specific medication that is not listed, it doesn't mean that it is not available. We may be able to source it and suggest you call us 1-877-888-9265 or email us.
Brand Medications
Generic Medications
Prices vary per country based on the combination of 3 factors
America - strongest economy + no healthcare + longest patents (10-20 years) = most expensive
Canada - healthcare + government regulated pricing + 3-5 year patents = affordable prices
Overseas - weaker economy + no healthcare + shortest patents (1-2 year patents) = lowest possible prices
Pros and Cons of Shipping Origin
Overseas has the highest percentage savings, however takes 3-4 weeks for delivery. That is the fastest possible from UK, Australia, New Zealand, India or Turkey. Canadian shipments are received much quicker! Choose your ship speed and receive orders within 1 week if and when needed.
This drug does not protect against sexually transmitted diseases (such as HIV, hepatitis B, gonorrhea, syphilis). Practice "safe sex" such as using latex condoms. Consult your doctor or pharmacist for more details.